Shakespeare Class
Welcome to Shakespeare Class
I hope that you will find this information useful to support your child and their learning at home. Furthermore, that it gives you an insight into the day to day learning that takes place within the classroom. We encourage your children to use our class Seesaw account to share their learning journey with you. Please feel free to contact me if there is anything that needs further explanation.
Here are a few pointers to ensure your child is organised for learning.
Shakespeare class pupils are welcome to bring their own, small-sized pencil case to school. If they are ready to write in pen, this needs to be an ink pen, blue preferably. This does not have to be a fountain pen, a fine-nib fibre handwriting pen is fine.
Pencil cases need to only contain what is needed. For example, glitter pens and scented pens are not suitable for school.
PE kits should be in school at all times. Our PE sessions are on a Wednesday mornings, with an additional session on a Friday afternoon.
Please can all pupils bring a named, filled water bottle to school each day.

Information about Homework activities will be shared with you both on paper & through our class Seesaw account. These tasks should be completed by the date(s) set.
New spellings are given out on Friday and will be tested weekly on the following Friday. There will be opportunities to practise and consolidate these in class, but a few minutes practise each day at home will support learning further.
Times tables practise remains important.
Years 5 and 6 pupils should be reading for at least 20 minutes x 5 a week.
The onus is very much on the children to ensure they do their homework. However, if your child has difficulty with any aspects of homework please let me know, so that I can discuss this with them.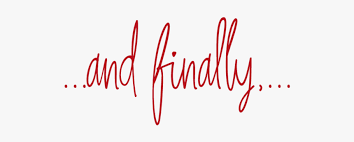 I am very much looking forward to a successful year with Shakespeare class pupils, and working together in this final phase of Primary school.

The documents listed below will are some additional documents to help you to understand what your child will be learning whilst in Shakespeare class. Further support and guidance can be found in the Shakespeare support section.
Ideas for helping your child with maths Year 5