School Performance
We are very proud of our children and would like to share their fabulous attainment and progress. These are the first results that we have published since before the pandemic. We are still feeling the effects of 2 years of disrupted learning and the impact it had on the social skills- particularly of our littlest people, who missed out on Pre-school and nursery, seeing family and developing those valuable skills more fully.
Key Stage 2 Attainment and Progress 2022/23

Key stage 2 results were very positive with the school performing inline with or better than National in all areas, apart from Maths. The fluidity of the cohort resulted in some of late joiners not making sufficient progress from their key stage 1 results.
Key Stage 1 Attainment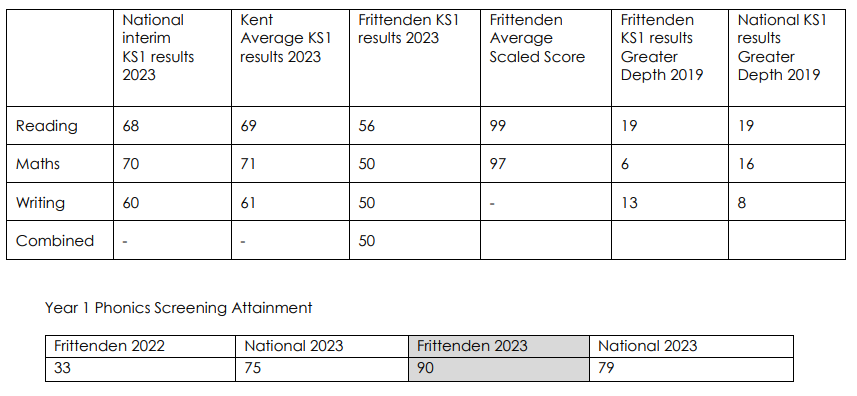 From their EYFS levels of development, this cohort has made huge gains and are working very hard. Our phonic results for year 1 were truly wonderful - the implementation of Monster Phonics has had a very positive impact on Potter Class and Year 1.
Early Years and Foundation Stage Attainment

Please follow the link to the Dfe School Performance tables website.