School Improvement
The school Improvement plan is organised in to four sections that mirror the Education Inspection Framework: Quality of Education, Personal Development, Behaviour and Attitudes and Leadership and Management.
Under these headings, staff and governors identify what we do well and what our next steps will be to strengthen our school.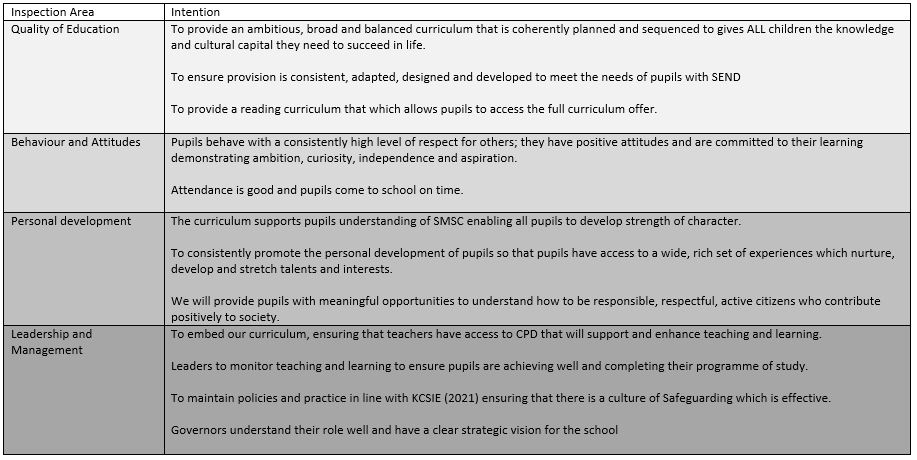 These are our intentions for the coming 2 years. Every 2 terms we review how we are progressing.