SPaG
Here you will find a range of SPaG games.
Probably not much use on actual criminal investigations (perhaps why he's hosting online grammar games) the Adjective Detective helps kids spot, you guessed it, the adjectives in various sentences.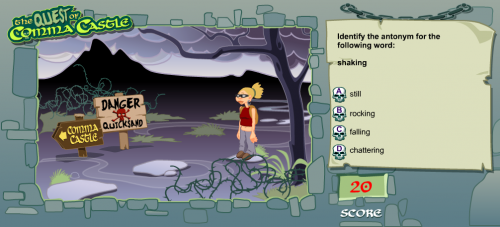 Who'd have thought the humble comma could be the difference between life and death? Well, it is in The Quest of Comma Castle where you need to save a diamond from the Plinth of the Perishing Pit, negotiating dragons, bottomless pits and other deadly obstacles, all by answering grammar questions. There are four difficulty settings, and six sections to play through. Real heroes know their synonyms and antonyms.
More being added soon!