Internet Safety

As educators we value the use of the internet as a teaching and learning tool; indeed internet use is part of the statutory curriculum and widely regarded as an important tool for learning.
The internet is a part of everyday life for education, business and social interaction and we feel the school has a duty to provide students with quality internet access as part of their learning experience. However we are well informed of the safeguarding issues around the use of the internet and have developed a school policy for this to help children to learn how to evaluate internet information and to take care of their own safety and security on-line. Our Online Safety Policy also includes an agreement for children to sign and parents to endorse outlining our online safety rules and this policy includes refernce to our Acceptable Use Policies (Pupils).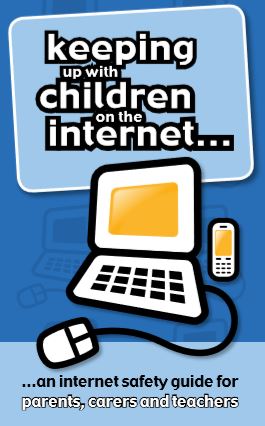 We ensure all of our children are aware that they can report any material they come across on the internet or any use of the internet which worries them via CEOP which is the National Crime Agency's Child Exploitation and Online Protection centre and parents and families can use this too to make a report. We recommend parents keep informed of e-safety issues and understand their child's use of the internet, whatever their age, and parents can find useful information to help them with this through Thinkyouknow (8-10 years old) and Thinkyouknow (5-7 years old).
There is a really good resource called 'Digital Parenting' which is produced by Vodafone monthly and covers many questions or concerns about how to help your child use the internet (which is a wonderful resource) safely. Please follow the link here to the online magazine. There is also a wealth of additional material in these other websites as recommended by KCC's Online Safety Officer.
Useful Links