Forest School
What is Forest School?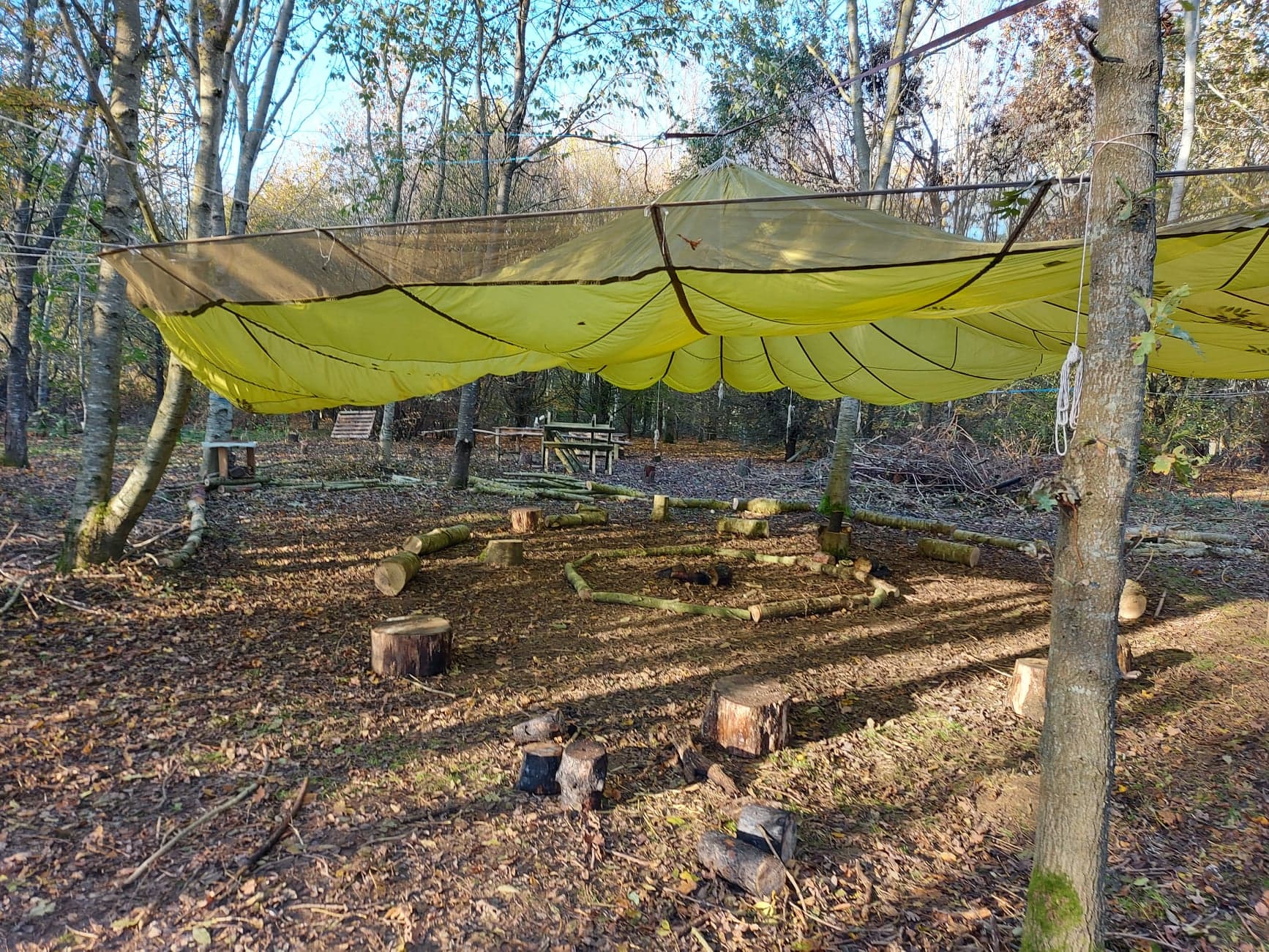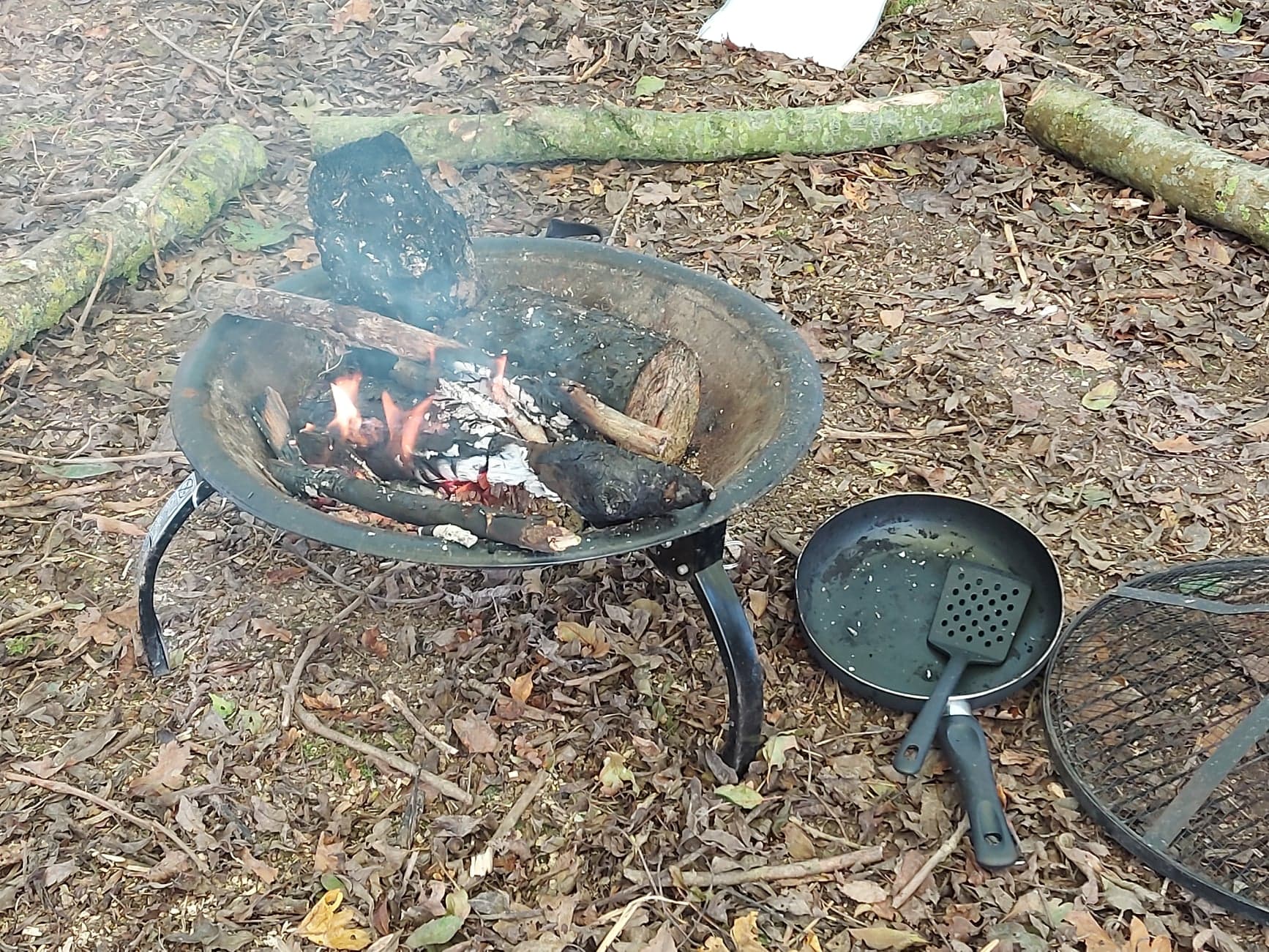 Forest School is an inspirational process, which offers ALL learners regular opportunities to achieve and develop confidence and self-esteem through hands-on learning experiences in a woodland or natural environment with trees.
Forest School is a specialised learning approach that sits within and compliments the wider context of outdoor and woodland education.
The ethos is shared by thousands of trained practitioners across the UK and beyond. Its roots reach back to early years pioneers in outdoor learning and across the sea to Scandinavia.
At Forest School all participants are viewed as:
equal, unique and valuable
competent to explore & discover
entitled to experience appropriate risk and challenge
entitled to choose, and to initiate and drive their own learning and development
entitled to experience regular success
entitled to develop positive relationships with themselves and other people
entitled to develop a strong, positive relationship with their natural world
This learner-centred approach interweaves with the ever-changing moods and marvels, potential and challenges of the natural world through the seasons to fill every Forest School session and programme with discovery and difference. Yet each programme does share a common set of principles, aimed at ensuring that all learners experience the cumulative and lasting benefits that quality Forest School offers.
Principles of Forest School
The principles were first defined by the Forest School Community in 2002 and were reviewed in 2011.
FS is a long-term process of regular sessions, rather than a one-off or infrequent visits; the cycle of planning, observation, adaptation and review links each session.
FS takes place in a woodland or natural environment to support the development of a relationship between the learner and the natural world.
FS uses a range of learner-centred processes to create a community for being, development and learning.
FS aims to promote the holistic development of all those involved, fostering resilient, confident, independent and creative learners.
FS offers learners the opportunity to take supported risks appropriate to the environment and to themselves.
FS is run by qualified Forest School practitioners who continuously maintain and develop their professional practice.
This ethos creates learning communities where deep-level learning and progression are the norm.
Our Forest School is run on a rolling programme throughout the school year.
Each pupil in the school receives approximately 6 sessions over the course of the school year. Each year group receives their sessions at different times of year, so that all children, as they progress through the school, have access to regular Forest School, in a woodland setting, at different times of year.
Ms Costello is a Level 3 Forest School Practitioner, and she is supported by the class TA in some instances and parent helpers. Forest School takes place in a private woodland – Hegg Hill Farm, which is a short drive from school.
Our sessions run for a full day.
Each session begins with the children sitting around the 'fire circle' calmly discussing any changes observed in the woodland from the previous session. We then talk about how we keep ourselves safe in the woods; this is a key part of each session as the children are encouraged to be very much aware of the hazards and risks and how they need to manage them to keep themselves and others safe. They then take responsibility for their own and others safety.
Then the children begin with activities. At times these are generated by the adults (which might include team building games if a group is finding it hard to manage relationships), but more often the children (usually following discussions or observations from the previous week).
Adults in Forest School do not 'teach' the children, but remain in the background unless a child requests help (they have to ask an adult, as well as explain to the adult what it is they need to do). Ms Costello as Level 3 Practitioner will, however, instruct the children in lighting fires safely and using tools correctly and safely!
At the end of each session, the children are responsible for tidying up and gathering the equipment together.
The children will need to wear clothing appropriate to the weather, but will always need:
Long sleeved top
Trousers (preferably not jeans – when wet they are heavy and take a long time to dry)
A long sleeved top/and other layers if weather is cold
Wellies
A complete spare set of clothes including underwear (+bag to keep them in)
A waterproof coat and waterproof trousers ('all-in-one' waterproofs are ideal for the younger children and are available for older children as well)
A water bottle containing water (all other refreshments will be provided)
Waterproofs (if not being worn) and spare clothing need to be in a rucksack as the children are required to walk into the woods and need their hands free in case of trips and tumbles and to help carry equipment.
The sessions will take place regardless of weather unless specific risks are identified i.e. high winds, very low temperatures and flood. In this case we will attempt to run a session within the school grounds.