December 3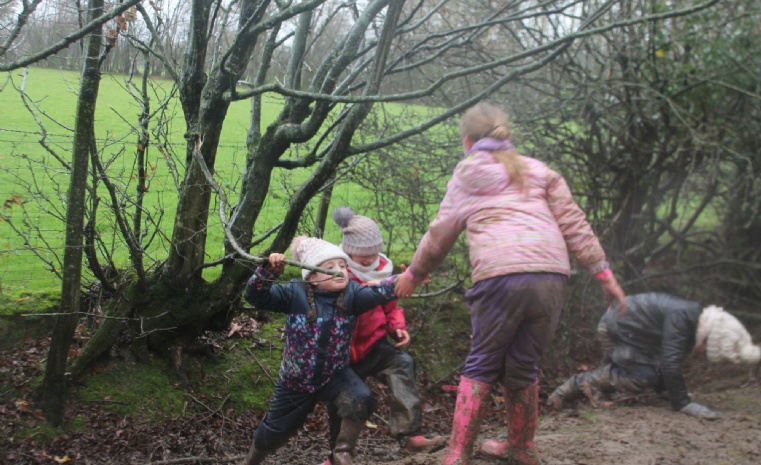 Yesterday (December 3) was the first Forest School session for year 4. It rained. All day. However, this didn't dampen the children's spirits. As soon as we had unpacked, we set a fire and made the first hot chocolate of the day. The children explored the woodland and ran around getting their bearings.
By 10am it was time for a hot snack: scrambled egg or bacon roll, or tomato soup. The children demolished their snack very quickly.
To keep themselves entertained they used coloured string to make plaits with bead; drew pictures of animals; found fungus; made a den; and created a mud slide.
Today was all about the mud slide. Slipping, sliding and generally rolling about in the glorious stuff was the highlight of the day. By 2pm they were grim- caked in - but they had so much fun.
We are hoping to have the tools out next week to see what we can make.