English
Reading, writing, grammar, punctuation, phonics and spelling - there are many elements to English and it takes a lot of practise.
Please read with your child every day for about 20 minutes.
Spellings should be learned and tested each week.
Letter formation and handwriting is important. Please practise letter formation and writing cursively.
Please complete the English session for each day. If it cannot be printed, please just allow your child to complete in their home learning book.
Join David Walliams everyday at 11 for a story - click on the image to be directed to his website.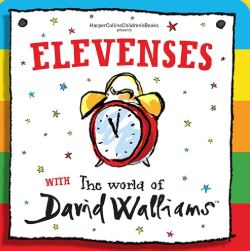 Daily English Learning
Start on day 1 and complete the English learning with your child. Record their learning in their home learning book.
Week 2
Please see attached document, 'When you're in Y3/4', for continued English activities.
Term 5
Please find the English on this website: https://www.hamilton-trust.org.uk/blog/learning-home-packs/
SPaG
(Or GPS as it is sometimes known) Spelling, punctuation and grammar activities can be found below eg. 'Y3 Summer SPaG 1'. These are quick fire activity mats which will ensure your child has exposure to age appropriate learning while at home.