English
Reading, writing, grammar, punctuation, phonics and spelling - there are many elements to English and it takes a lot of practise.
Please read with your child every day for about 15 minutes. You can find colour banded books on oxfordowl.co.uk. Vooks.com also have a range of ebooks that can be listened to as they are read aloud.
Practise phonics using www.phonicsplay.co.uk (login march20 password home) concentrate on phases 3, 4 and 5. Please spend at least 15 minutes playing phonic games: flash cards and buried treasure are a must. You can also find phonics and spelling activities on Purple Mash. I have attached some phonics sounds and tricky word videos to watch at the bottom of the page to accompany the weekly spellings.
Letter formation and handwriting is important. Please practise letter formation and joining letters to make words. There are example on youtube of how you form cursive letters.
Complete the English activities set weekly. This will include lots of comprehension practise.
Join David Walliams at 11 o'clock everyday for a story. Click on the image to be directed to his website.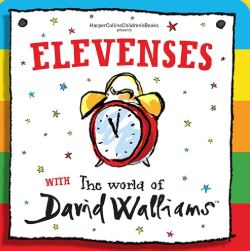 Daily English Learning.
Children can record their learning in their home learning book. If you cannot print it out, it doesn't matter just work directly in the book. Extra resources, sheets or ebooks needed for the week that cannot be uploaded will be emailed separately.
Weekly Spellings
Please practise the spellings from Purple Mash by playing the game firstly. Then spend some time practising writing them independently.
Phonics: Phonemes and Graphemes
Tricky words