Celebration Service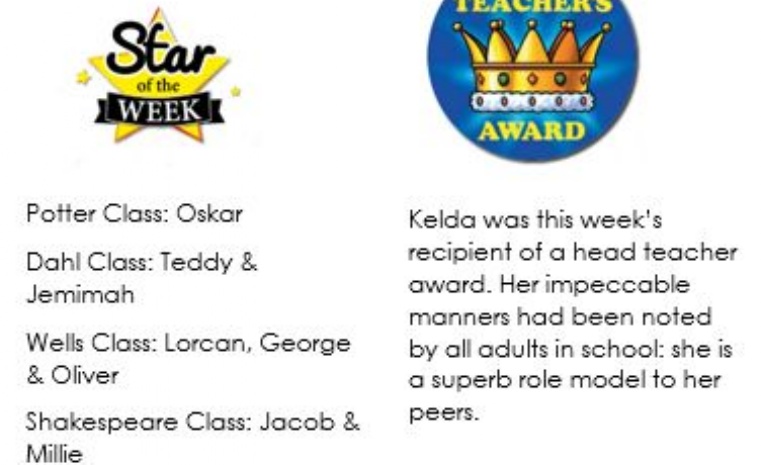 Last week Freya, Millie and Sharon hosted our second celebration service of the year. They did an excellent job hosting at the last minute. Going forward, children will take it in turn to host - including sometimes younger members of our school community.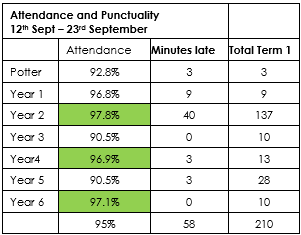 Harvest Festival
We will be having our annual celebration of the harvest in St. Mary's Church next Friday 14th October at 14.30pm. All are very much welcome.
Donations of the following types would be most welcome:
– Tinned Meat (Curry, Chilli, Meat Balls, Hot Dogs, Pies, etc.)
– Tinned Veg (Peas, Carrots, Potatoes, etc.) – Tinned Fish – Pasta Sauces
– Soups (Tinned & Packets – Tinned Desserts (Fruit, Custard, Rice Pudding, etc.)
– Long Life Milk – Tinned Potatoes – Dried Rice/Pasta – Tea/Coffee – Biscuits
– Packet Noodles – Hygiene & Baby Products – Cereal
Please, no perishable or out of date items. Children can bring items in from Monday of next week. The donations will be distributed to those in need close to home and through Maidstone Homeless Care.

Rev. Pete is hosting the church Harvest Service at 10am on Sunday 16th. He, and the community of St. Mary's would be delighted if children from Frittenden could make it. They will be signing Harvest Samba – a tune our children know well. Pop along and join in if you can!
Flu Immunisation: please look out for information coming through Study Bugs: you must OPT OUT if you do not want your child to take part.
Study Bugs
If you haven't yet – please sign up for Study Bugs as this is now our main form of communication.
Website
Dahl, Wells and Shakespeare will be sharing their learning fortnightly through their class pages. Look out for updates.
Dates October
04 / 11/ 18 Forest School Year 3
05 Maths Workshop KS2 parents
06 Wells Class parent 2.50pm (taste testing)
13 Walk and Talk for Maddie (children will need wellies or similar)
14 Harvest Festival
18 & 20 Parent Consultations
21 INSET day & last day of term