Draw with Rob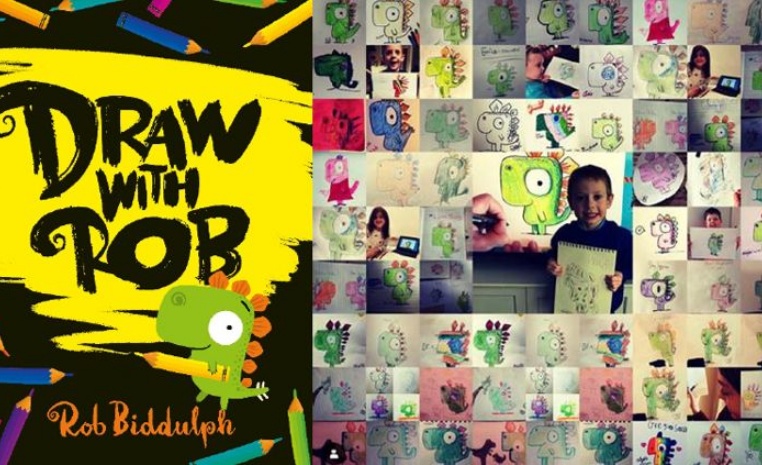 #DrawWithRob is a series of draw-along videos that you can watch with your kids and, hopefully, make some nice pictures together. Please hit subscribe and share with anybody that you think might enjoy these films.
Here are some of Rob's Projects for you to draw along with.
A Gregosaurus
A Sausage Dog
Fred Bear
Kevin
Head to his Youtube channel to have a go at many other Draw with projects.