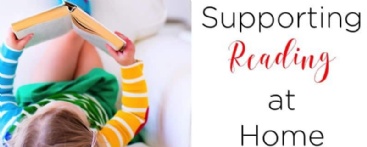 Supporting Reading at Home
Published 15/11/20, by S Hancock
Children need support to develop the habit and love of reading. We are regularly asked for ideas to help our families achieve this. The Open University has identified three core strategies support readers, through their research:
*Reading aloud
*Time to read as a family
*Book chat
So 'just relax and read'. Time and space to hear stories and to read and talk informally about what you're reading makes a difference to children's pleasure in reading.
To find out more and read further, simply click here.
Read More